Blog: World of R4 & Estafette
Note Renault Estafette and R4 rear brakes:
I take this opportunity to work on my body to remind you that for the Renault Estafette and R4 having the distributor controlled by the load (pallet which presses on the piston of the distributor by means of a rod for the Estafette), it is necessary to bleed the system with the rear wheel activating the distributor (on the right on the estaf) on the ground (or any means that simulates the wheel on the ground), so as to open the distributor for the purge!
The function of the latter is to reduce the effectiveness of braking at the rear in the event of heavy braking which transfers all the mass to the front wheels (generally when empty). The rear arm, moving away from its original position, releases the distributor piston (similar effect to lifting the body with a jack, wheel hanging). The piston moves and reduces or closes the supply of brake fluid to the rear wheels.
We have calls for that on Monday morning 😂😂😂
Kisses the little cats and happy Sunday crafts 😘😘😍😍😍
Martin.
===========
Buy your new Renault Estafette or Renault R4 4L parts on http://vehicules-anciens.fr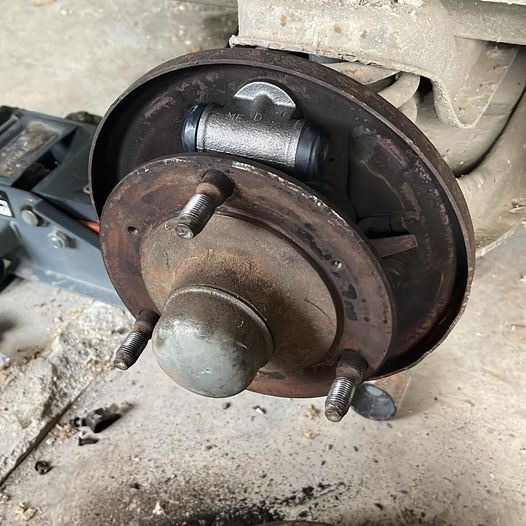 Come on Hop!!
This weekend, little test of this prototype before launching another prototype by the manufacturing plant.
We will be able to investigate two 180mm fans in suction on the bazaar.
Also test the holes to see if they are exactly the same...
The activities are stalling on their own, we're not bored friends 😂😂😂
Good last straight line to all before a little weekend of recovery! 😘😘
===========
Buy your new Renault 4 and Renault Estafette parts on
http://vehicules-anciens.fr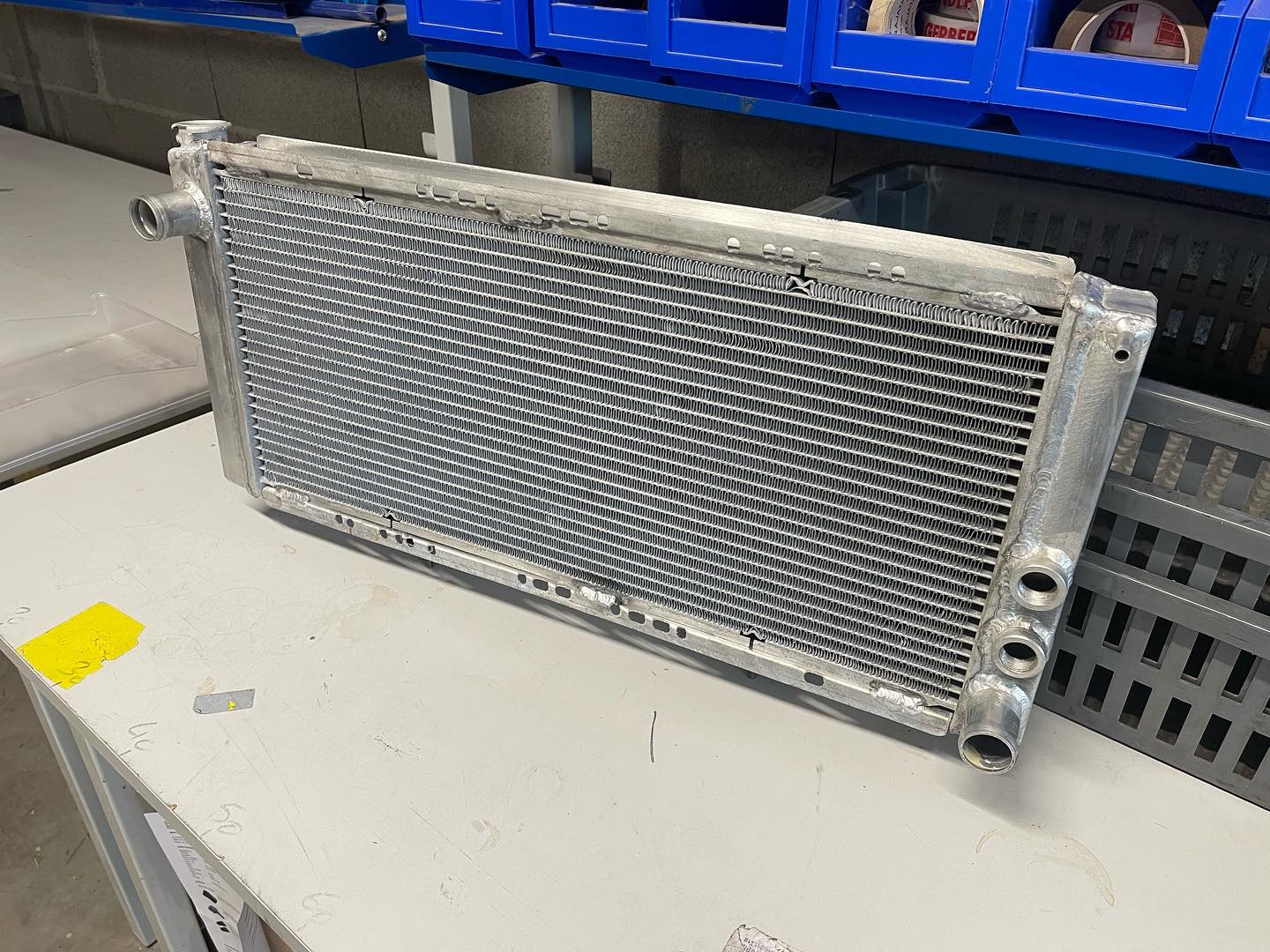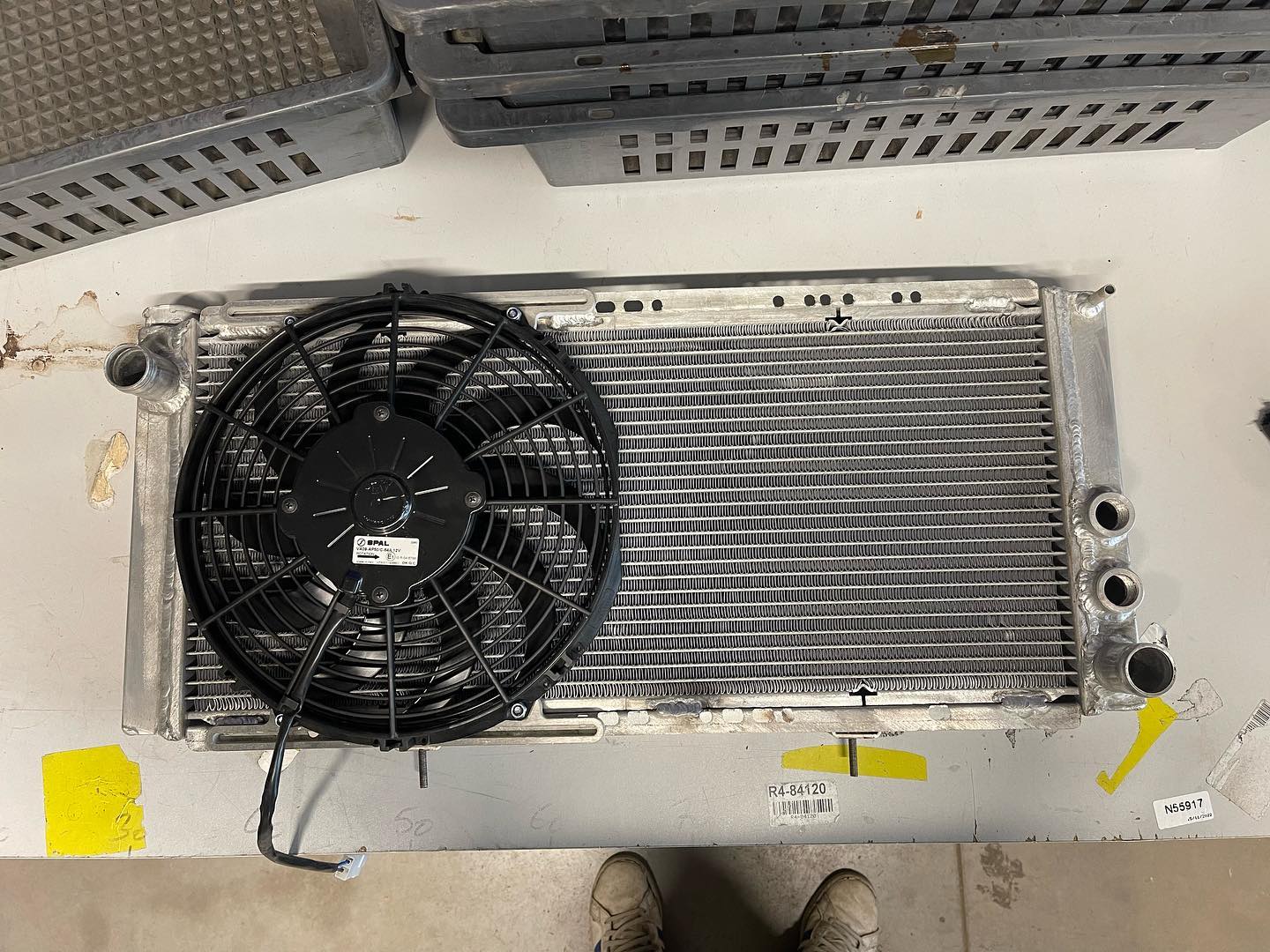 News
Note Renault Estafette and R4 rear brakes:
I take this opportunity to work on my body to remind you that for the Renault Estafette and R4 having the distributor controlled by the load (pallet which presses on the piston of the distributor by means of a rod for the Estafette), it is necessary to bleed the system with the rear wheel activating the distributor (on the right on the estaf) on the ground (or any means that simulates the wheel on the ground), so as to open the distributor for the purge!
The function of the latter is to reduce the effectiveness of braking at the rear in the event of heavy braking which transfers all the mass to the front wheels (generally when empty). The rear arm, moving away from its original position, releases the distributor piston (similar effect to lifting the body with a jack, wheel hanging). The piston moves and reduces or closes the supply of brake fluid to the rear wheels.
We have calls for that on Monday morning 😂😂😂
Kisses the little cats and happy Sunday crafts 😘😘😍😍😍
Martin.
===========
Buy your new Renault Estafette or Renault R4 4L parts on http://vehicules-anciens.fr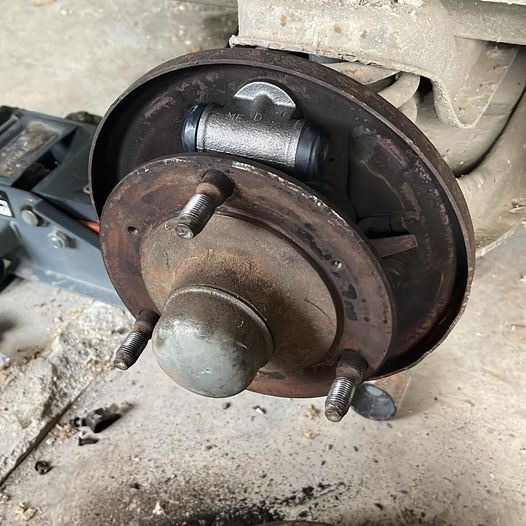 CLICK & COLLECT OPEN!!!
Well, the calendar starts later, we're going to try not to get tangled up in appointments, but it should be fine!
Already appointments made, there's more to continue!!!
Hey!!! What better way to celebrate the new commercial premises than a little news on the gallery project for our beautiful 4l? As we have already explained, we are starting from a vintage OLD gallery to execute this project :-)

Soon available in presale after I tested this pre-production on Sandrine's car, as usual!!